Just after SmackDown last night, I was alerted to the following video:
http://www.wwe.com/shows/smackdown/frustrated-bryan-fires-back
Which got me thinking, there's a simple way they "could" book themselves out of this jam, and everything they need is already on payroll.
Part one: Sin Cara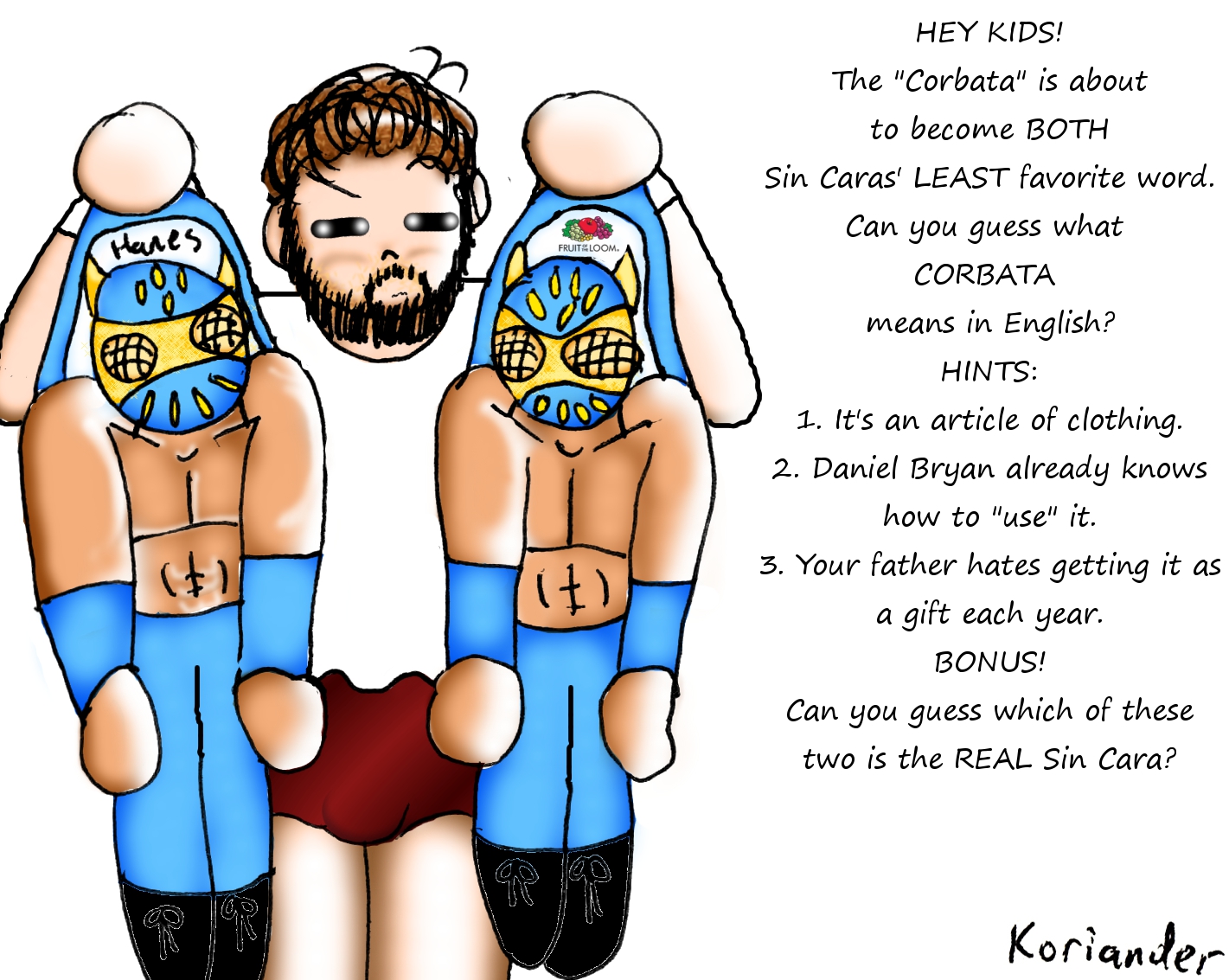 The next PPV is Hell in a Cell. This is simple, just book Cara vs. Cara vs. Bryan, with Bryan defeating them both. From here, the two Cara's can resume their feud for however long the fans will put up with it, while Bryan moves on to…
Part two: A reminder of things past..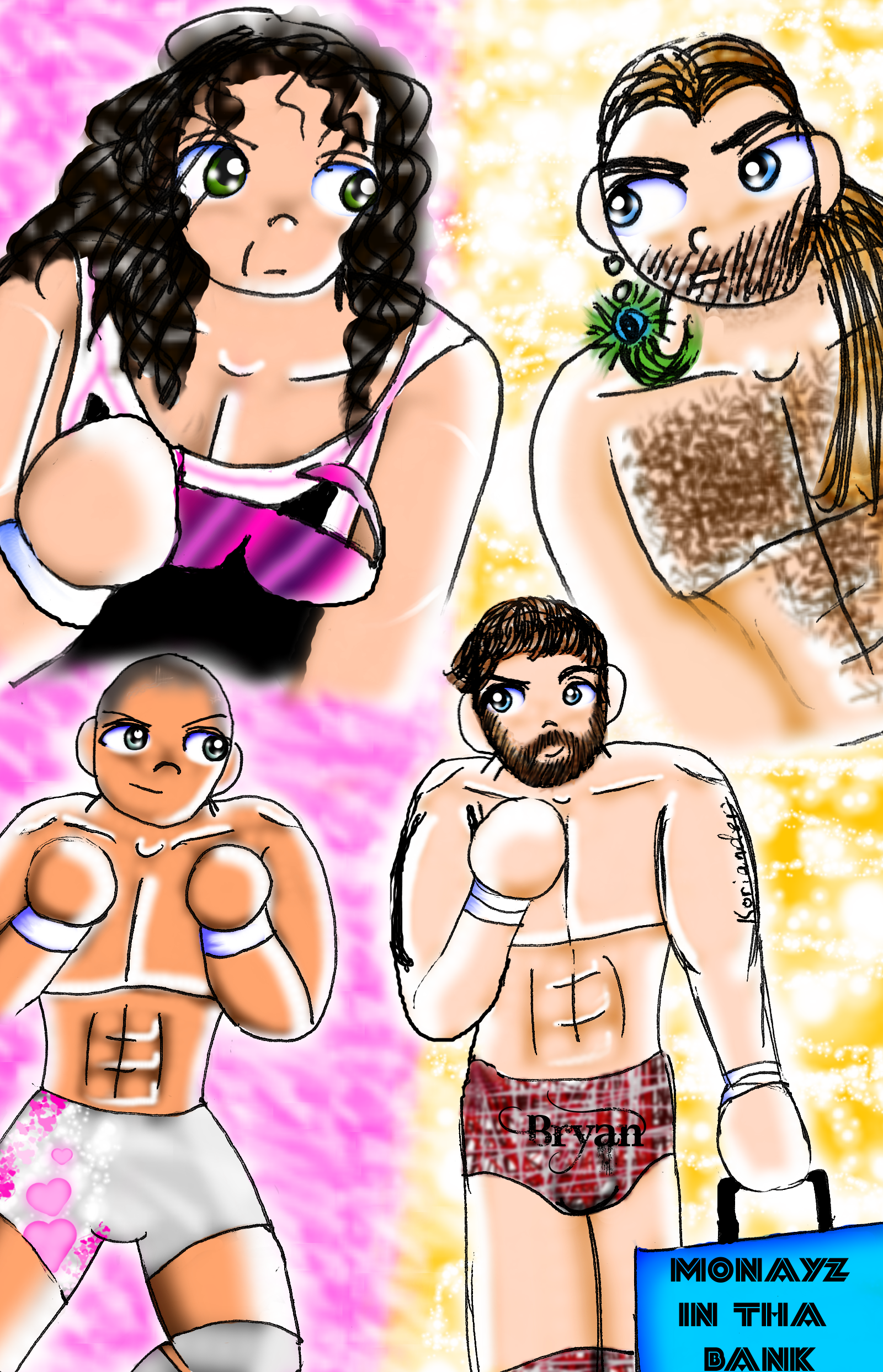 In October, the Screwjob DVD set will be out, so this would be a prime time to take advantage of HBK's return to television. He and Bret can enjoy some back and forth spats, then come Survivor Series we can have Tyson Kidd (with Bret Hart in his corner) vs. Daniel Bryan (with HBK in his corner). From here, the events surrounding the two teams can help determine the next feud, which will be…
Part three: The Boyhood Dream of an American Dragon…
Considering the fire from the last few paragraphs, I would encourage Bryan to "shoot" from the hip on his former "trainer". Just let loose, get everything off that Dragon's chest, let him stop time and hold the audience with every story. HBK's true morals are exposed, and we see the Heartbreak Kid for the same, backstabbing heel he was in the mid 1990's. The American Dragon hits HBK with an elaborate expose faster than you can say "WWE ICE CREAM BAR".
Now this feud would last until Royal Rumble. Initially I had penned this out for WrestleMania, but a tweet posted by a wrestler I've always respected, led me to change the course of this storyline…
Part four: A Regal entrance and The World's Strongest departure…
William Regal recently tweeted that he would like his long overdue shot at the title. Why not give it to him? See I've penned in a title reign for Mark Henry that lasts through January, and from the end of December until Royal Rumble, he can have a feud with Regal. It can start with a simple conversation, where one will say to the other that they are the last of a dying breed. The last of the active 90's wrestlers (if you will) and they can mention how they've had just a few chances to truly show which is the better man. This feud culminates at the Rumble, where Regal obtains his long coveted prize. After this, Mark Henry can either retire, knowing that he at least lost fair and square (NO BS here) or… end up on injury leave for the thousandth time. Whatever happens first. Either way, this removes Henry from the limelight.
A Raw wrestler wins the Rumble, clearing the WrestleMania SmackDown main event spot for…
Part five: The Final Countdown…
The stage is set for teacher vs. student at WrestleMania. In one corner, we have the robust William Regal, having had new life breathed into his career with the shiny gold belt, while on the other side of the canvas stands Daniel Bryan, confident that his quest for the gold is nearly over. There's some back and forth bantering, a few weeks where one will come to ringside to watch the other wrestle, but there are no distractions between teacher and student.
Right at the 5 week mark, we have a contract signing, followed immediately by the start of a best of 5 series, with the final match scheduled for WrestleMania. Each week, the combatants have a different match:
Week 1: A simple exhibition
Week 2: A Brawl
Week 3: Queensbury rules
Week 4: Submission
Week 5: No disqualification, anything goes.
The final match takes place at WrestleMania, where Bryan finally picks up the win, after a grueling, 40 minute match with his mentor. The torch is passed, and finally, Bryan achieves not just the victory and the belt of accomplishment, but also vindication, knowing that he earned this title, after 2 years of televised suffering at the hands of the WWE.
It doesn't take much to make amends for what has happened to this man, and hell, everything I typed out is already within the WWE's massive "budget" and certainly took me no more than 5 minutes to type out.
The clock is ticking, and only time will tell if the WWE Creative Team has the brain power to muster into fruition this simple plan…
Of course, he could always choke a bitch out. That works too…